---
---
AmigaSYS 4 Wallpapers by Rolpho/D6:


AmigaSYS 4 & AmigaSYS 4 Live wallpapers by Rolpho/D6. Thanks!
Default/Live sizes: 800x600, 1024x768, 1280x960, 1280x1024, 1600x1200, 1680x1050.
---
AmigaSYS 4 Christmas pack:

Addon for the AmigaSYS 4 Amithlon/WinUAE/EUAE versions, you can give your system the Christmas feeling by a few click.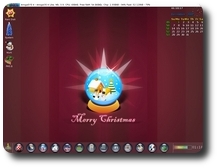 ---
AmigaSYS 4 Sony PSP Theme:

THEME is based on AmigaSYS 4.
Extra Theme Backdrops by Dary (Backdrop & Backdrop2) & Effron/BNS (Retroback).
Theme backdrop (Original backdrop) by Rolpho of D6 Entertainment.
AmigaSYS 4 THEME (For SONY PSP V3.80+) By FOL (www.pspuae.com).
Original DUALPNG icons by Ken Lester (www.five-star.com).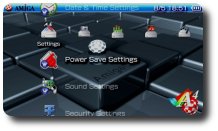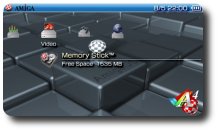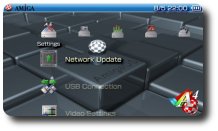 ---

XTR Xtreme Racing:
The XTR or in full name Xtreme Racing was released in 1995 by Silltunna Software Ltd. (now Tuna Technologies Limited) In my opinion, it is the best racing game on Amiga, if you knows it, you know it is a real curio, with a wonderful playability. I announce it happily, by favour of the Silltunna aka Tuna Technologies Limited, the following AmigaSYS versions (WinUAE, E-UAE, Amiga 1200/4000, XBOX) will contain the full HD version (Game+Editor) of the game! A separate downloadable version will not included only the built-in version in the AmigaSYS.

Thanks to Tuna Technologies Limited.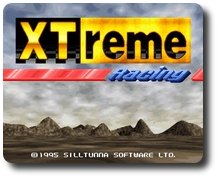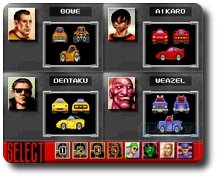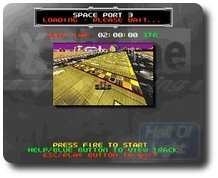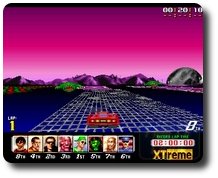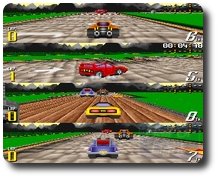 ---
OnEscapee: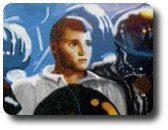 I started mailing with the team of Invictus, more than a year ago...

My request was simple, with the contribution of Ákos Diviánszky, Tamás Kozák, Levente Tóth, Tibor Mester, OnEscapee was released in 1997. The game is a Another World/Flashback like action-adventure, with very nice hand drawn graphics, music, animations. It is released on a CD (more than 120 megabyte, only datas no audio!), it won the game of the year several times in 1997.

I would like to make an AmigaSYS expansion set, wich would contain my favorite game, the OnEscapee, of course the full version! I made contact with Ákos Diviánszky and after several mail we cannot went forward. The problem was, the OnEscapee license wich was held by Sadeness Software and we cannot reach them. We cannot put the full version into the pack, only the demo.

In the recent days Ákos Diviánszky found me with great news, he found Richard Brown from Sadeness Software and talked with him about the Amiga version of OnEscapee. The main arcticle of the converstation was to make OnEscapee Amiga version freely reachable to anybody! The talking were succeed, Richard Brown agreed! So now I happily announce, the new expansion set of AmigaSYS is OnEscapee full version! It can be downloaded as HDF for emulators, but I did not forgot about the Amiga users, so the original CD can downloaded in an ISO file!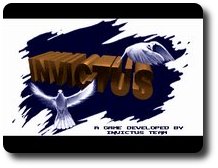 I thank to Ákos Diviánszky for the lot of help and the whole team (Ákos Diviánszky, Tamás Kozák, Levente Tóth, Tibor Mester) this wonderful game!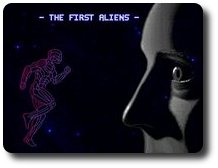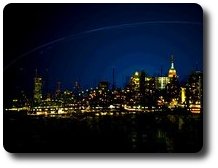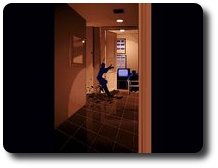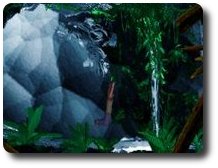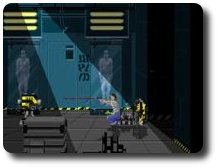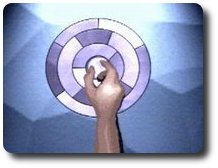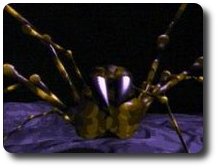 Info about the game, and a freely downloadable PC version here.
http://onescapee.invictus.hu
The INVICTUS Games KFT official page:
http://www.invictus.hu
Leírás: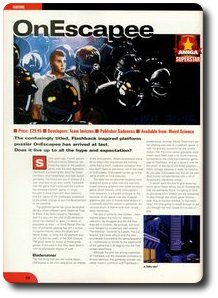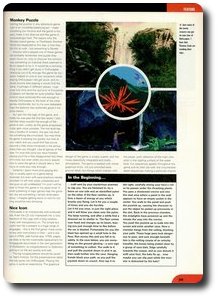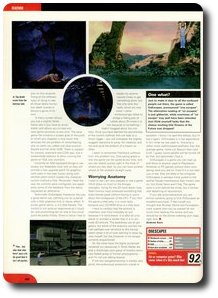 Telepítés:
HDF for emulators, extract the AmigaSYS3PlusOnescapee.zip to the directory of WinUAE, start the emulator and load the AmigaSYS3Plus configuration, add the OnEscapee.hdf and press Start.
CD ISO for Amiga: Burn the CD, mount it, and start the game from the CD, you do not need to install it.
Rendszerkövetelmény:
AGA or GFX card (RTG), Kickstart 3.x, 68020 or better, 4 Mb fast ram, 2x CD, HD.

---
Revolution package:

Beneath a steel sky Full Cd32 Multilanguage.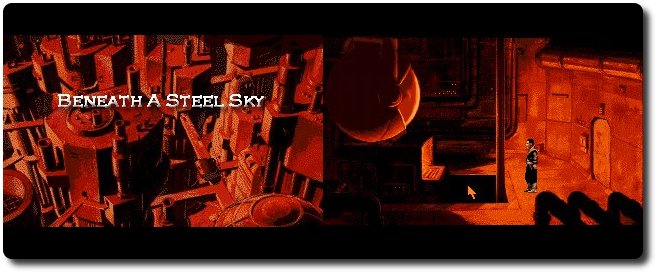 Lure of the temptress Full ECS DE.
Lure of the temptress Full ECS ENG.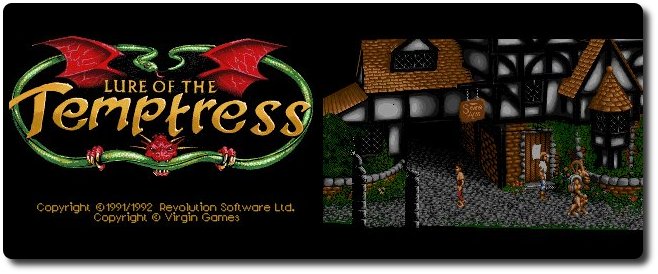 Install : unpack zip in WinUAE folder.Start WinUAE Load Revolution config Select ROM (KS3.0 or 3.1), save.Start.