---
Default package:
[2009.02.02 - AmigaSYS 4 XBOX]
Last upgrade file:
[2009.09.14 - AmigaSYS 4 XBOX R1.3]

---

AmigaSYS XBOX requirements:
WinUAEX v16/17, XBOX "Classic" 1.0-1.6, 150 MB HD.
AmigaSYS XBOX supported Operation Systems:
- Amiga Os 3.0.
- Amiga Os 3.1.
- Amiga Os 3.1 Amiga Forever Buy now!.
---

System Features:
System updates + System components
---
Requires:
WinUAEX v16.
Copy AmigaSYS4XBOX.hdf to WinUAEX/AmigaDisks directory.
Copy the real Workbench, Extras disks to WinUAEX/AmigaDisks directory.
Copy Kickstart 3.0/3.1 file to WinUAEX/Roms directory.
1.: Start WinUAEX. WinUAEX Main Menu, Select Game, press the A button.
2.: Select AmigaSYS4XBOX.hdf, and press the X button, we will enter to configuration mode.
3.: At Disk 1 press the A button, and select the Workbench 3.0 or 3.1 disk, at Disk 2 select Extras 3.0 or 3.1 disk.
Settings:
Port 1: Mouse
Port 2: Joystick A
Kickstart: 3.0(A1200 or A4000 3.1)
CPU: 68040
CPU Speed: 100% (2)
CPU Compatible: YES
CYCLE Exact: NO
Video Chipset: AGA
Video Mode: PAL 50 Hz
Jit Cache Size: 8 MB
Chipram size: 2 MB
Fastmem size: 8 MB
Slowmem: 1024 KB
Fast Copper: YES
Imediate Blits: NO
Collosion Level: Sprites and Playfield
Floppy Speed: Turbo
Floppy Volume: 100%
Sound Interpolation: Disable
Sound Filter: OFF
Sound Quality: Good/Faster
LEDs: YES vagy NO
Mouse Speed: 100
Framerate: 1, some demos needs 2.
Clip Excess Video Borders: Yes
When you ready with everything, press button B and wait until Workbench disk load.
When the icons appears, select the installer.
Install-Start
End of install:
When the install finished, you'll get a message. Quit from the emulator and remove the disks:
Press the right thumbstick, you entered the menu, select exit game.
We 're at WinUAE Main Menu again, select "Select Game" and select AmigaSYS4XBOX.hdf again, press the X button, we'll enter to the configuration mode.
Remove disks DISK1, press A and B Remove Disk 1? YES.
Remove disks DISK2, press A and B Remove Disk 2? YES.
When you removed all disk, press B and the AmigaSYS will load...
Tips: When AmigaSYS 4 XBOX version already runs, press right thumbstick, it will enter to the menu. You'll find here the Configuration, and inside of this, Video and SKIN configuration.
Select here the Bilinear mode at XBOX HW filter, andSetting set game / Set test screen, you canset the screen width and height.
Control: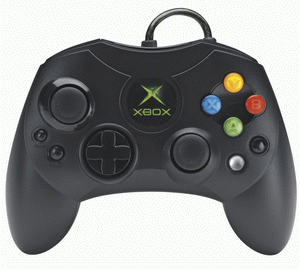 Right thumbstick = mouse
Y = Right Mouse Button
Black = Left Mouse Button
Left thumbstick pressed = WinUAEX claviature (B=back)
Analog = Joystick 1
A = Joystick button
Right thumbstick pressed = WinUAEX menu
---
Pictures: